SKU
RW_Okpol_TopHung_BottomOperated_FysikoXylo
More Information

| | |
| --- | --- |
| Country of Manufacture | Poland |
| Manufacturer | OKPOL |
| Suitable for: | Inhabited- Heated Loft Spaces |
| Internal Finish | Pine Finish |
| Hanging Position | Top Hung |
| Window Handle Position | Handle at the Bottom of the Sash |
| Suitable for Roof Pitches | 15°<φ<65° |
| Maximum Angle of Sash Opening | 62° |
| Uw-Value | Uw 1.3 W/m²K |
| Ug-Value | Ug 1.0 W/m²K |
| Warranty | 10 years |
| Exterior Aluminum Color Code | RAL 7022 |
| Glazing Type | Double Glazing |
| Ventilation Bar | Yes |
Top Hung Roof Windows Okpol are a unique, confirmed by the Patent application construction, that provides two absolutely separate ways of opening the sash: tilting and sliding. The tilting function enables the smooth regulation of the sash in 0-30 degrees angle and 60-degree opening. At any times, the window does not take any place of the room – that ensures not only the incredible ease of movement but also the comfort of adjusting the carpentry even to the small and tight spaces. For instance, the sliding function eases rotation of the external glass and enables its precise cleaning.
This solution is ideal to be used as exit to your roof as it offers opening angle until 60 degrees.
Για Αττική και για παραλαβή από τη μεταφορική ΑΦΟΙ Τσάτσου ΙΜΕ, Αμφιπόλεως 46, Αθήνα - Βοτανικός, 11855, η χρέωση για τα μεταφορικά είναι 15,00€ - 35,00€ ανάλογα με το μέγεθος του παραθύρου και ξεχρεώνεται ξεχωριστά στη μεταφορική κατά την παραλαβή. Για παράδοση στην έδρα σας επιβαρύνεστε με επιπλέον κόστος μεταφοράς το οποίο προσδιορίζεται από τη μεταφορική.
Συνεργαζόμαστε με πρακτορεία - μεταφορικές για παράδοση των προϊόντων μας Πανελλαδικά. Το κόστος μεταφοράς προσδιορίζεται κάθε φορά με βάση την παραγγελία και ξεχρεώνεται ξεχωριστά στη μεταφορική κατά την παραλαβή.
διανομή σε Ελλάδα & Κύπρο
Required Roof Pitch
The Top Hung Roof Windows- OKPOL are made for maximum flexibility. Are suitable for tile and slate roofing with roof pitches between 15 and 65 degrees (15°<φ<65°).
10-year Factory Warranty
The Okpol roof windows offer 10-year window and 20-year glazing guarantees across its entire range, as well as lifetime cover against hail damage. 
Ενισχυμένο Πλαίσιο
Ενισχυμένο Πλαίσιο
Τα παράθυρα στέγης Okpol είναι κατασκευασμένα από ανθεκτικό εμποτισμένο ξύλο πεύκου χωρίς όζους με ειδική διπλή επίστρωση από φιλικό προς το περιβάλλον βερνίκι που προσδίδει αυξημένη αντοχή σε συνθήκες υγρασίας.
Το πλαίσιο καλύπτεται εξωτερικά από κούφωμα αλουμινίου χρώματος RAL 7022 με ειδική πολυεστερική επίστρωση που προσδίδει extra αντοχή στην UV ακτινοβολία.
Ενεργειακός Υαλοπίνακας
Ενεργειακός Υαλοπίνακας
Τα παράθυρα στέγης okpol φέρουν διπλό ενεργειακό υαλοπίνακα με ενδιάμεσο κενό από αργό αέριο.
Ο εξωτερικός υαλοπίνακας είναι επισκληρυμένος.
Ο συντελεστή θερμοπερατότητας του υαλοπίνακα είναι Ug=1,0 W/m2k.
Ευκολία στη Χρήση & την Τοποθέτηση
Ευκολία στη Χρήση & την Τοποθέτηση
Εργονομικά σχεδιασμένη λαβή χειρισμού με δυνατότητα κλειδώματος.
Μηχανισμός ανοίγματος με σύστημα micro ventilation που επιτρέπει τον εξαερισμό και την κυκλοφορία του αέρα εντός της σοφίτας ανεξάρτητα από τη διάθεση του καιρού.
Technical Characteristics
10ετής εργοστασιακή εγγύηση
1/8
Παράθυρα Στέγης Άνω Άξονα - OKPOL Standard - Εσωτερική Άποψη
2/8
Παράθυρα Στέγης Άνω Άξονα - OKPOL Standard - Εσωτερική Άποψη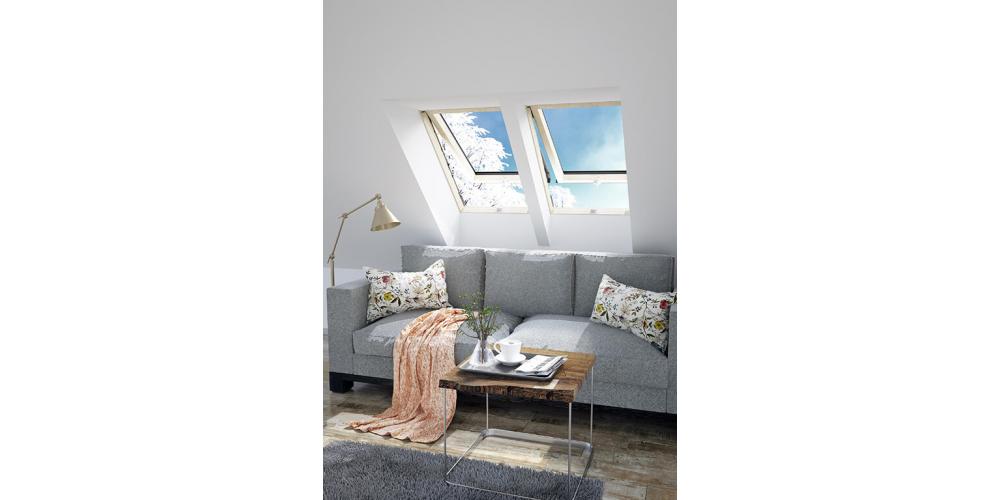 3/8
Παράθυρα Στέγης Άνω Άξονα - OKPOL Standard - Εσωτερική Άποψη
4/8
Παράθυρα Στέγης Άνω Άξονα - OKPOL Standard - Εσωτερική Άποψη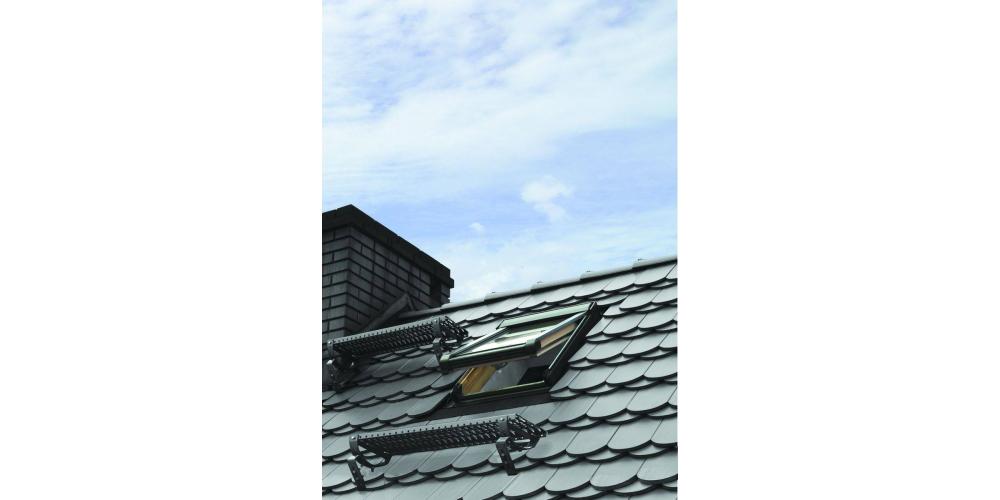 6/8
Παράθυρα Στέγης Άνω Άξονα - OKPOL Standard - Εξωτερική Άποψη
7/8
Παράθυρα Στέγης Άνω Άξονα - OKPOL Standard - Εξωτερική Άποψη
8/8
Παράθυρα Στέγης Άνω Άξονα - OKPOL Standard - Στεγάνωση