Which Type of Roof Window Should I Choose?
Roof Windows
Roof Windows are installed in habitable lofts where there is a need for natural light and ventilation. We collaborate with the european brands VELUX ®, Okpol and Rooflite that provide a wide range of options in terms of pitched roof windows.
See Products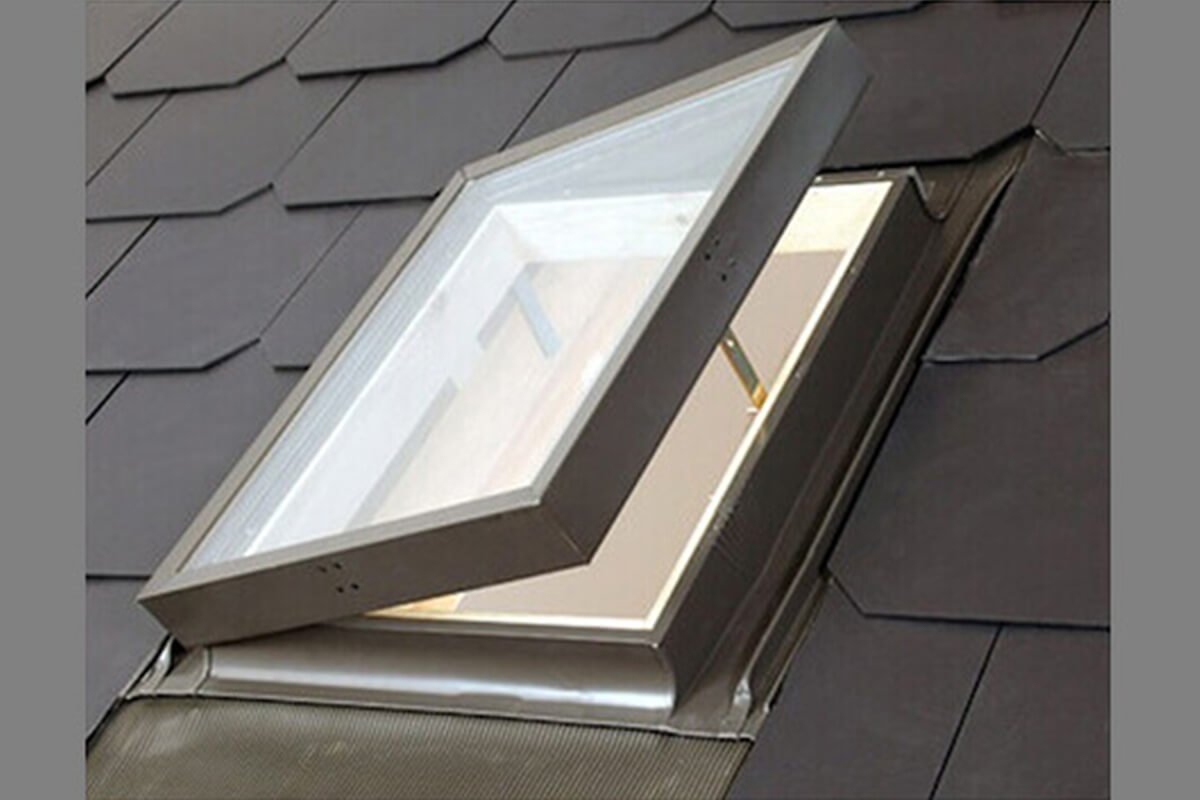 Skylights
Skylights are access windows designed to provide ventilation and light for uninhabited and unheated loft spaces. They enable easy access to the roof and provide good lighting. Skylights come with integrated flashing, so you do not need to buy a separate installation product.
See Products
Roof Windows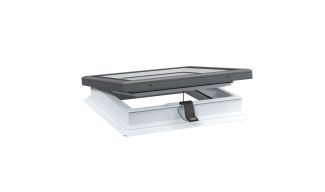 Points to Consider
What do you want to achieve?
Before choosing which type of roof window you want to install, you should consider the type of space you want to install the window at. Is it a bedroom, a bathroom, a corridor or a living room? In general, a room that receives a lot of natural light it looks bigger and is more comfortable to live in. You should also consider the orientation of your roof. Installing a window in a south facing roof means that the space will receive the most natural light during the day, whereas installing a window on a north facing roof means that you will have indirect light. East facing windows receive a lot of light during the morning hours, whereas west facing windows receive light mainly during the afternoon. You should also consider if you want to install multiple roof windows in your roof. Additionally, the size of the room, the shape and the volume are also important factors for the right decision. A room with a lot of depth will be benefit more from roof windows installed in a high point. A wide room will be benefit more from installation of multiple roof windows.
Centre Pivot Roof Windows - Top Handle
Top-operated, centre-pivot roof windows deliver the great essential functionalities, they are easy to operate and give you the freedom to place furniture underneath. The top control bar allows you to install the window at a lower position to get an excellent view even when seated. Top operated centre pivot roof windows are suitable for installation into roof pitches between 15° and 90°.
See Products
Centre Pivot Roof Windows - Bottom Handle
For those who are searching for quality and ergonomics at a low price, bottom operated Centre Pivot Roof Windows are the ideal solution. This type provides the advantages of the classic centre pivot roof window at an affordable price.
See Products
Top Hung Roof Windows
Enjoy panoramic views of the outdoors and a feeling of extra space with bottom-operated, top-hung roof window. Open the window outwards by using the handle at the bottom to allow for an uninterrupted contact to the outside.
See Products
Roof Balcony VELUX Cabrio
The VELUX balcony opens in seconds to give your loft space a place in the sun. The innovative balcony adds air, light and a great view to your home. For added convenience, the VELUX balcony fits flush with the roof when closed.
See Product
Electric Roof Windows
The electric, centre-pivot roof window is a wired solution that operates remotely using a wall switch – perfect for both in-reach and out-of-reach installations. The roof window has an integrated and silent motor. And if it rains, the rain sensor automatically closes the window. There is also available a fully autonomus solution of solar powered motors.
See Products
Combine Multiple Roof Windows
For those of you who are not satisfied with installing just one Roof Window, Combi flashing consist the perfect solution. Just decide the number of Roof Windows you will use and the arrangement you will make, and the metal perimeter waterproofing system will satisfy all your wishes.
See Product
Which Type of Finishes Should I Choose?
Types of Finishes
The choice of the appropriate type of finish can be based either on practical reasons, such as for example if the window is in an environment with a high concentration of moisture, or on purely aesthetic reasons. Below are some tips to help you choose the right type of roof window finish for your space.
Natural Pine Finish
Natural Pine consist the classic option when it comes to roof window finishes. Suitable for traditional interiors, it is assembled from high quality natural pine wood. It is triple coated with clear varnish for extra durability.
See Products
White Painted Pine Wood
Made from the same quality wood as the classic model, the white painted frame is suitable for modern interiors. All elements are painted before assembly, guaranteeing a perfect result. The paint used is ecological, water-based and allows the wood to "breathe". The paint is resistant to UV radiation, maintaining the shade over time.
See Products
Polyurethane Finish
A maintenance-free window that allows for easy access over e.g. a sofa, countertop or bathtub. The durable, moisture-resistant finish looks great in any room and is ideal for humid rooms like kitchens.
See Products