Info
On our stores you will find everything you need, making it quick and easy to order any building supply at any time, delivered anywhere in Greece. We are collaborating with prestigious companies worldwide to supply you with quality materials in the best prices. We ensure the same high level of quality to all our products by providing you materials that are certified with ISO, CE.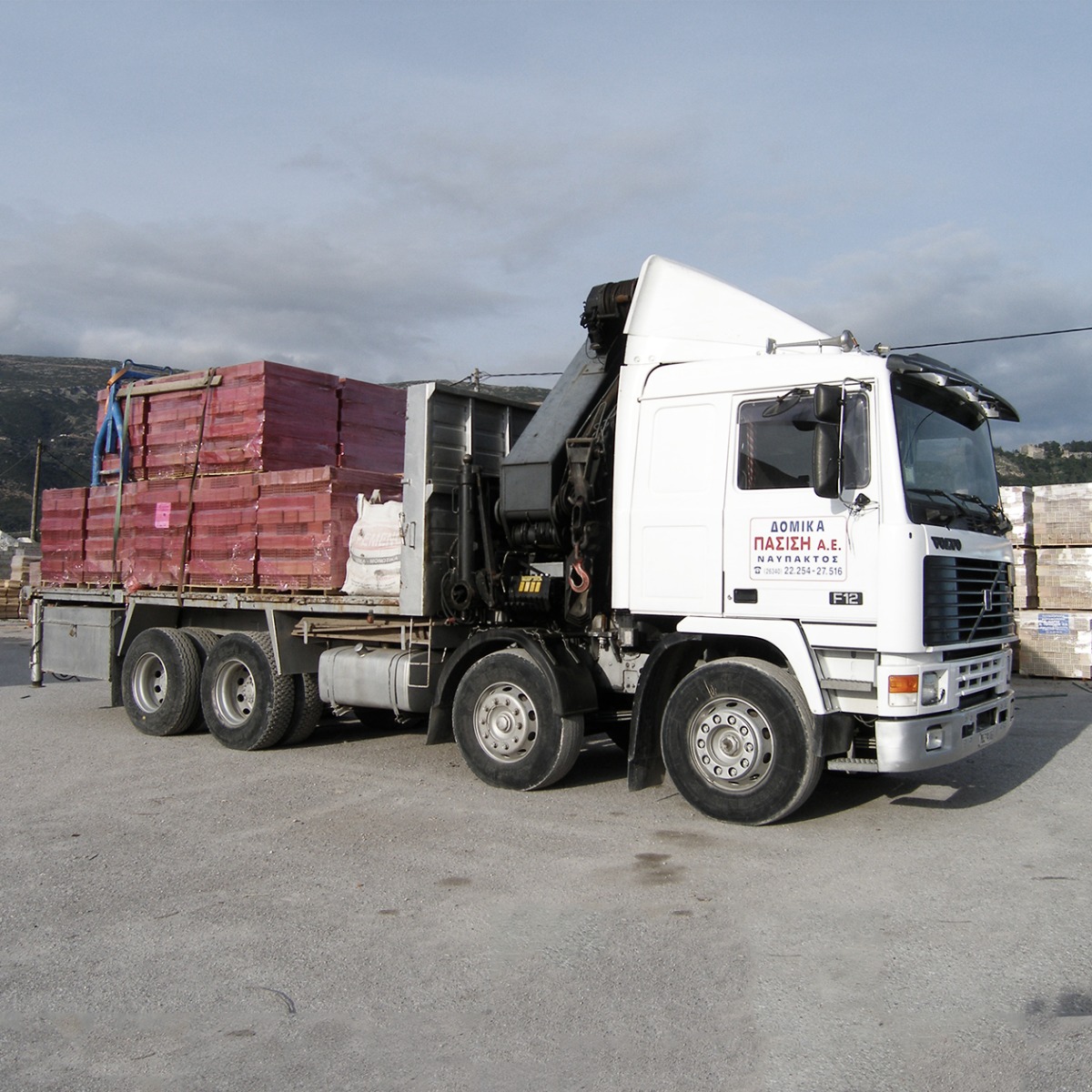 Fast Dispatch and Delivery Services
Our company is constantly investing in new machinery, like trucks and cranes, making possible any kind of transportation of your products to your site in the least amount of time.
Meta- Processing / Customization
Our timber and iron warehouses are equipped with hi-tech computer numerical control systems like automated cutting systems, bending machine, scissors, electronic scales for iron, wood planing machines, cranes, cutters etc that can customize your products and give them the form that you wish.
Customer Care Services and Technical Support
Our company is staffed by qualified and well trained employees. Our engineers and artisans are ready to provide you responsible technical support about any kind of construction activity. We have the ideal solution for any kind of problem. Trust our 60 year experience.
Sales Department
Our Sales Department is ready to receive your order and arrange for you direct delivery services to your site.